The Johnson and Milam law firm has served the individuals and businesses in the Jackson and surrounding areas since 1952. The firm has established a strong presence in the west Tennessee legal community in the areas of family law, criminal defense, probate law, real estate, collections, personal injury, workers compensation, social security disability, bankruptcy defense, and juvenile law.

When Harold F. Johnson brought in his grandson William J. Milam, they continued to provide high quality representation at reasonable prices so that everyone in the west Tennessee area can confidently assert and defend their legal rights. It does not matter whether you have been injured, suffered a disability, engaged in child custody litigation or have been charged with a criminal offense that could affect you freedom, the attorney's at Johnson and Milam are poised and ready to take your case the distance.

116 South Liberty Street · Jackson, TN 38302 · 731.423.9333
Johnson and Milam,
Attorneys at Law​
​116 South Liberty Street
Jackson, TN 38302​
phone
fax​​
731.423.9333
731.423.1423​​
We understand the people of West Tennessee have legal questions and that they seek precise and faithful answers, so the attorneys at Johnson and Milam encourage you to contact them for a free consultation. We are ready to meet the challenges and ever expanding needs of our valued clients and their loved ones.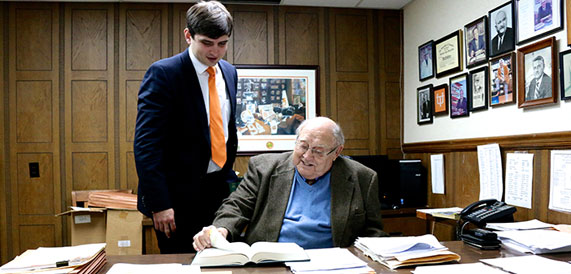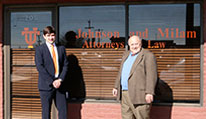 Johnson and Milam Law Firm · Attorneys in Jackson, TN · All Rights Reserved